Jacinda's Game of Weed
When the PM refused to disclose her vote on the referendum for legalizing cannabis, many lauded her for sticking to her principles for not wanting to unduly influence the public. But, was this the game she was actually playing? Let's have a look…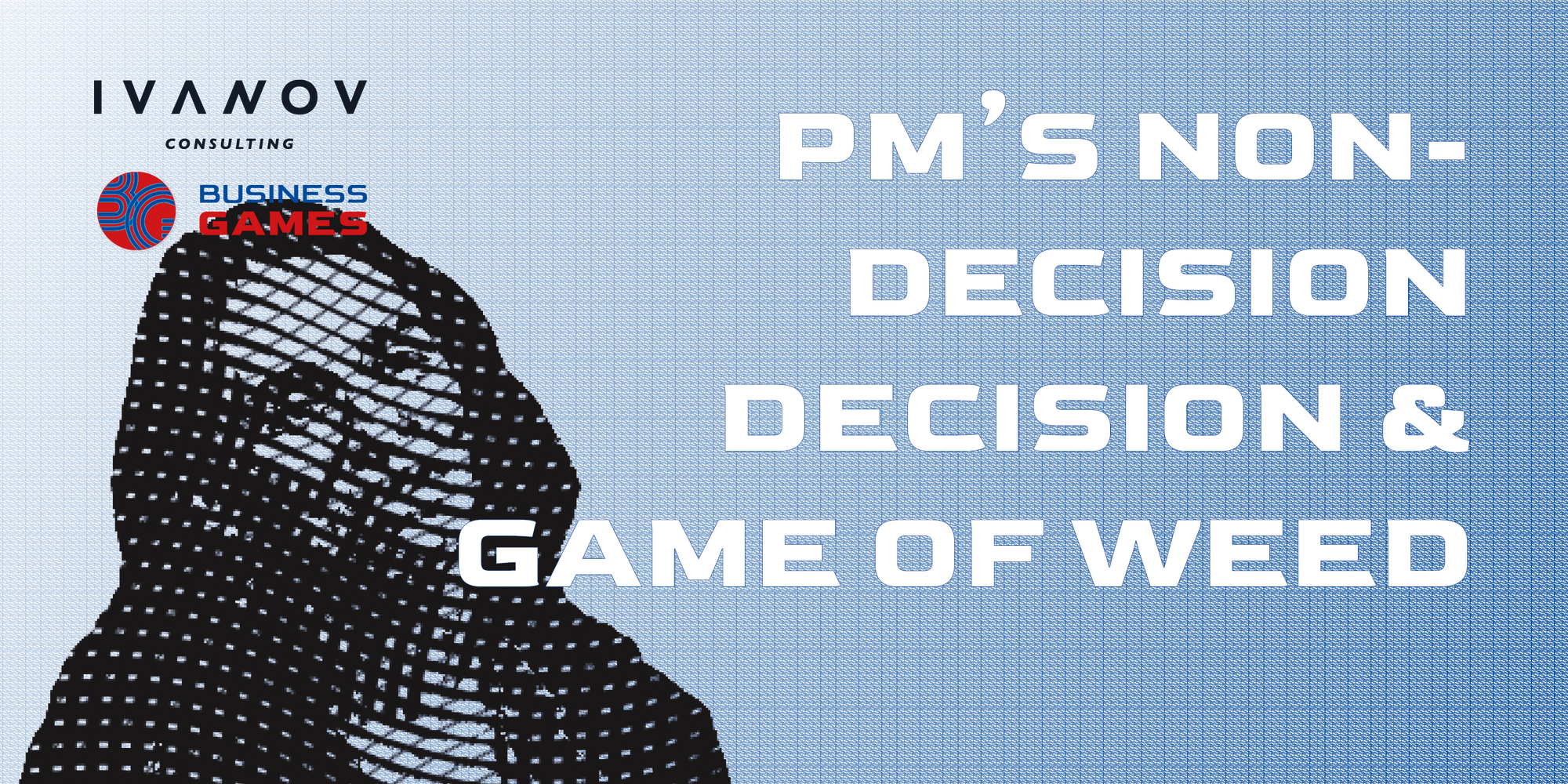 (originally published on LinkedIn on October 31, 2020)
This starts off badly: I got into a Twitter argument about Prime Minister Ardern's decision not to disclose her vote in the cannabis referendum so as not to use her popularity in influencing the public decision.
Let's use a game-theoretic analysis to see if the PM's choice of strategy makes sense.
The Game of Influence
In Figure 1: PM's game we write the logic of the stated decision. If PM announces her vote (whatever it is) then due to her huge popularity it will swing some votes, and not swing others. PM wanted to leave the decision to the NZ public. Because she did not know how many (if any) decisions would be swayed (proportion X in the game tree), she did not want to disclose her vote. If she did not disclose, this had no effect of swinging voters. She moved first.
Now, a quick note about games from the game-theoretic point of view. Every move by every player is an action. It is clear from the above game tree and the PM's announcement, that choosing not to announce is a conscious and communicated choice.
Another thing that should be clear, is that communicated choices by hugely popular people have an influencing effect on others. That's a black-and-white statement, with which people are free to disagree. In that case, the same people who disagree should also accept that any statement by anyone has no influence on anyone, and therefore no politician's utterances are of any value. If this were true, then the PM's alternatively communicated choice of her actual position would have had no impact—and we would have had the actual game as in Figure 2: PM's game of no influence.
I think we can all agree that the updated game is unlikely to represent the reality—but at least it is internally consistent. In this game, there is no difference in announcing or not announcing.